Fencing Services – Smoothline Fences
Smoothline Fences are residential and commercial fencing contractors with a wide range of products in a variety of colors and sizes. If you're unsure of where to start, we'd recommend looking at our attractive and colourful selection of Colorbond fences and gates as they're easy to install and very low maintenance. In addition to the services below – we also offer insurance quotes, removals and repair services. Contact us now to find out more or explore our previous projects.
Colorbond Fencing
Colorbond Fencing
is a secure, eco-friendly and attractive addition to your property. They won't rot, burn or be eaten by termites – providing you with both privacy and peace of mind. With fourteen designer colors to choose from, you won't have any issues finding your desired aesthetic. They're made of Western Australian 100% Recyclable Bluescope Steel™ which come with a ten year warranty. Sizes range from 900mm to 2100mm high and can include either 300mm lattice or aluminium slats to bring extra character to your fence.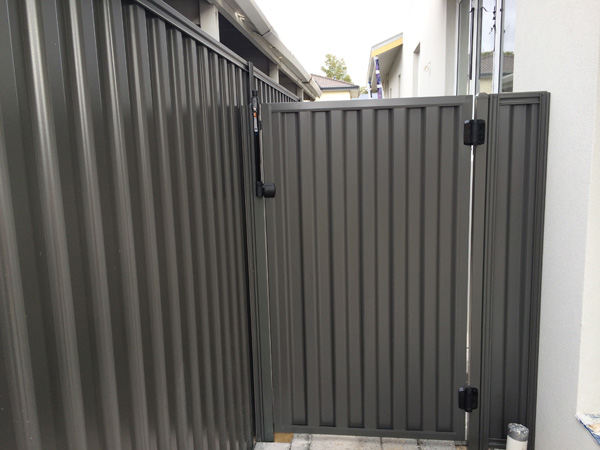 Colorbond Gates
Our
Colorbond Gates
are made with the same Bluescope Steel™ as our fencing range. They are manufactured here in Perth and can be custom built to suit your needs. All gates are fitted with a standard D-Latch, or you can choose to add a key lockable
Magna Latch
or
Lokk Latch Deluxe
.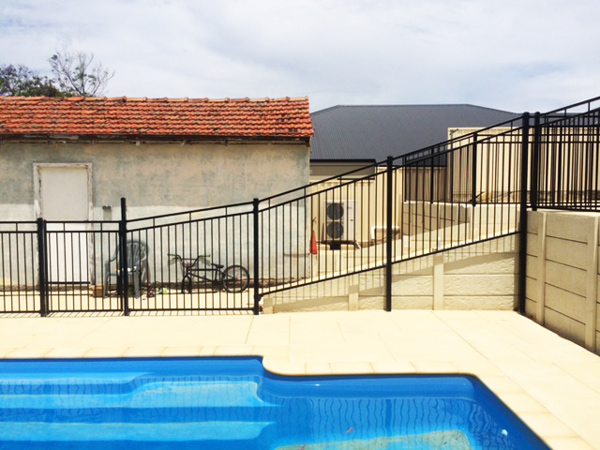 Pool Fencing
Pool Fencing and gates
made out of tubular steel are perfect for securing an area without obstructing the view. With a generous variety of colours and styles, they'll match any environment. Designed to the strictest standards, these fences are both durable and child or pet proof .
Plinth Retaining
Plinth Retaining
is used to solve the problem of properties with different land elevations. The plinths are made from galvanized and powder-coated steel then placed between properties. They're economical, practical and looks great. Engineered for a perfect
Colorbond®
Fencing fit.
Aluminium Fencing
AllyTimber Slats
AllyTimber Slats
 are 
aluminium fencing
with a timber look available in Red Cedar and Jarrah styles. They're hard baked with a power coated UV resistant finish for no rust, warps or twists. Get that realistic timber fencing look without any of the negatives.
Get in touch for a free quote!